For athletes, viscosupplementation is a common therapy for knee injuries. Viscosupplementation involves injection hyaluronic gel into a damage joint to provide cushion and comfort in motion. This procedure provides joint lubrication and smooth motion when cartilage has deteriorated.
Who is a candidate for viscosupplementation?
Although this procedure can be used in other joints, it very effective in the knee. Most candidates fall into one of these categories:
Older athletes who have sustained a series of knee injuries over the years.
Anyone diagnosed with osteoarthritis in the knee.
Younger patients experiencing symptoms of osteoarthritis.
People who are holding off on total knee replacement and want to minimize the pain and discomfort of knee joint degeneration and experience greater comfort.
People who cannot take NSAIDS, are too young for knee replacement or have other complications that prevent surgery.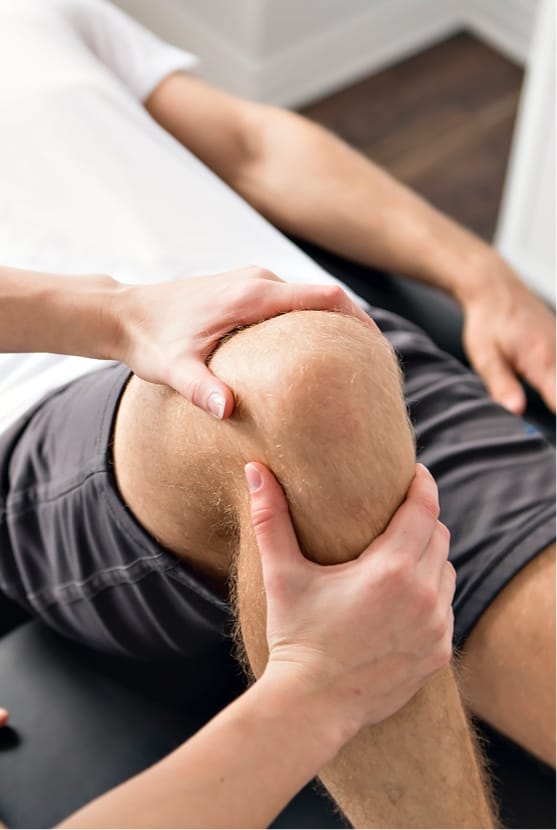 Viscosupplementation is a precision process
Dr. Yoon is not only very educated on the most innovative approaches to sports medicine but is also experienced in precision delivery. Viscosupplementation is a technique that must be delivered precisely to ensure the best possible level of success.
Steroid injections create localized effect on the injury. They are typically injected close to but not on the injury. In fact, steroids injected directly into a tendon can damage the tissue. Hyaluronic acid must be injected within the joint (intra-articular) and if it is not placed precisely it may have little effect on pain abatement or joint mobility.
To place the injection correctly, real-time image guidance technology is essential. Incorrect placement fails to deliver the cushioning lubrication to the right area.